Identity Theft Protection
If you suspect you may have been a victim of identity theft, it is important to take action quickly.
Turn off your debit card by using the debit card on/off feature in the mobile app
Call us at (480) 750 1000 to report your card missing
We'll put you in touch with a fraud specialist who can help you determine your best course of action, cut through the red tape and do most of the heavy lifting - so you don't have to struggle on your own. There is no added cost to you for this service, no matter how often you talk to a fraud specialist.
Protect Yourself From Identity Theft With These 8 Steps:
Secure your information. Whether it is paper documents or electronic files always keep your information protected.
Password security is crucial. Use a strong password with 8 or more characters with a combination of upper and lower-case letters and special characters. Don't share your password with anyone. If you must write it down, make sure that it is secured away from your computer.
Ensure your computer is protected. Make sure you have security software that includes antivirus/malware and firewall protection. Ensure your software is active and updated regularly.
Statements. Read your credit card and bank statements carefully and often.
Know your payment due dates. If a bill doesn't show up when you expect it, look into it
Read the statements from your health insurance plan. Make sure the claims paid match the care you got
Shred any documents with personal and financial information
Be aware of phishing, spear phishing, malware and other forms of intrusive emails schemes and correspondence that appear to be legitimate but are, in reality, sent by fraudsters and bad actors attempting to gain access to your personal information.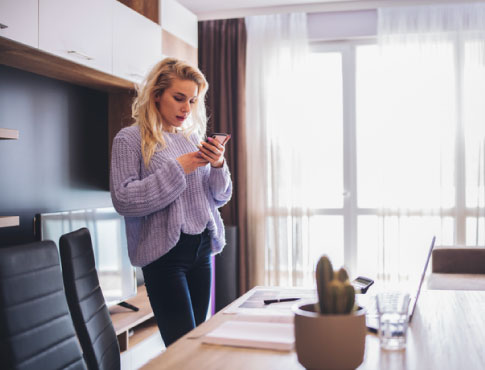 Have a question or need more information?
Contact us today and one of our representatives will get you the answers you need.