Owner Occupied Commercial Real Estate
Owner-Occupied Commercial Real Estate
If you are exploring the opportunity of purchasing your company's existing commercial space, expanding your company's existing commercial space, or acquiring an additional commercial location, you have come to the right place. At Scottsdale Community Bank, we offer a variety of financing options that can be tailored to meet your specific needs, including loans offered under the SBA's 504 loan program.
Our loan officers are experienced in providing owner-occupied commercial real estate loans and stand ready to help you choose the right loan product to meet  your needs. We offer competitive interest rates and terms with fast turnaround times and are committed to providing the highest level of service.
One of the benefits of owning your business's real estate versus paying rent  is the potential to build equity in a valuable asset. Additional benefits can include having greater  control of your operating space including  the ability to modify it to your liking as well as having the ability to better forecast your facilities related expenses. 
Our lenders understand the importance and benefits of owning commercial real estate and the impact it has on your business. Scottsdale Community Bank is here to help you navigate the loan process and get the financing you need to grow your business. Contact us today to learn more about our owner-occupied commercial real estate loan products.
Not interested in Owner-Occupied Real Estate? We also offer financing on Income Producing Real Estate!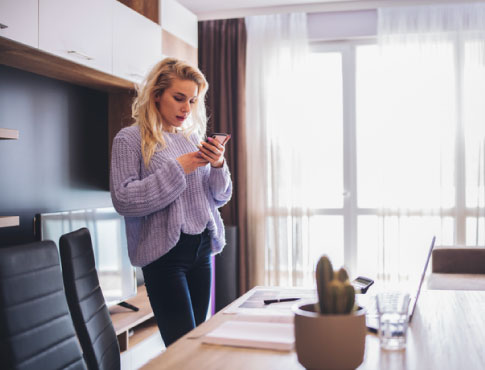 Have a question or need more information?
Contact us today and one of our representatives will get you the answers you need.