At Scottsdale Community Bank, we realize that financing a construction project can sometimes be a daunting task. That's why we provide construction financing solutions structured to assist you in accomplishing your particular construction objectives.  
Construction Only Loans
Our construction only loans are designed to finance the construction phase of a project and are repaid upon the project's completion. It is set up as a line of credit that allows the borrower to draw down funds as needed throughout the construction process. The funds can be used to pay for professional services, materials, labor, and other expenses associated with the project. The amount of credit available is based on a number of factors including, but not limited to, the value of the proposed collateral securing the loan, the repayment ability of the Borrower and the plan for repaying the loan upon completion of the project.  This type of financing is commonly used by contractors, developers, and real estate investors.  Examples include where a construction company may use a construction only loan to finance the costs of building a new apartment complex or a real estate investor may use a construction only loan to finance the purchase and renovation of an existing commercial building. In these scenarios, the Borrower has pre-arranged for permanent financing to repay the loan upon completion of the project.  
Construction Permanent Loans
Construction Permanent Loans provide funding for the construction phase of the project as well as permanent financing once the project is complete. Construction Permanent Loans are typically used by builders, developers, and property owners to finance the construction of improvements such as residential homes, apartment buildings, office buildings, and warehouse projects. The loan is typically structured as a line of credit during the construction period, with interest-only payments required. Once the construction is complete, the line of credit is converted into a permanent, amortizing mortgage, with regular principal and interest payments and no further draws permitted. A key advantage of this type of loan is that it allows Borrowers to finance the construction of a project without having to worry about securing separate permanent financing to repay the loan once the project is complete.
Our construction financing options are available for a variety of property types, including single-family homes, multi-family properties, commercial properties, and industrial properties. We understand that every construction project is unique, which is why we work closely with each Borrower to provide customized financing solutions tailored to meet their specific needs.
When you choose Scottsdale Community Bank for your construction financing needs, you can trust that you're working with a team of experts who are dedicated to supporting the local community and have extensive knowledge of the construction lending process. Our staff is committed to helping you navigate the construction financing process and providing you with the resources you need to succeed.
If you're ready to take the next step towards discussing your development project, contact us today to schedule a consultation. We'll help you explore your financing options and find the right solution to meet your needs.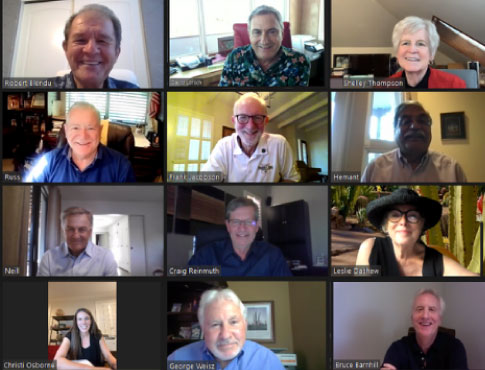 Get to know us.
Learn more about the smiling faces here to serve all your banking needs!