We're Building Our Team
Scottsdale Community Bank is a locally owned bank focused on the needs of individuals, families, businesses, and community organizations in Scottsdale. Our experienced team of bankers blends high-tech solutions with concierge bank service — creating more value by aligning tailored financial resources and services to match each client's needs.
We're not just looking for great bankers, but colleagues who illustrate great teamwork and leadership — entrepreneurs who are excited to help build a great bank and a great company. Most importantly, we want people who care about our clients, co-workers, and community.
If you feel like your background and interests position you to make a unique contribution to our clients and our team, please contact us by emailing your resume with a cover letter to nlecorgne@scbaz.com.  We look forward to hearing from you!
Scottsdale Community Bank is an equal opportunity employer that recruits, hires, trains, and promotes persons in all job titles without regard to race, color, creed, religion, gender, sexual orientation, marital status, age, national origin, political belief, veteran status, or physical disability.
Business Development Officer
Business Development Officer

Essential Duties and Responsibilities:
·       Develop new business clients and expand existing relationships
·       Makes business development calls on both current and prospective retail, professional and commercial opportunities. Outside calling activities account for most of the work week
·       Meets with prospects and customers to identify business needs and recommends deposit and fee based products and solutions. Identifies current and potential future needs of customers/prospects, including Cash Management products and services with a goal of increasing product penetration
·       Responsible for the Bank's growth in deposits and fee services. Expected to meet objectives of increasing customer penetration.
·       Emphasis on growing core deposits
·       Makes quality referrals to other business lines such as Mortgages, Commercial Lending, Cash Management and other Bank business lines
·       Partners with Bank retail team to strategize sales opportunities. Plans, executes, and follows-up on community, organizational, and in-branch events to drive sales initiatives
·       Promote Bank's positive image and reputation in the community by making outside calls and maintaining an active visible role in appropriate organizations. Participate in civic activities to promote growth and development in the community and a positive image for bank.
Other Required Skills:
·       Local banking business development officer experienced in developing new business in the Valley
·       Extensive knowledge of sales techniques, business development, banking/finance products and services
·       Must have strong customer service and negotiation skills
·       Strong communication skills, both verbal and written
·       Strong problem resolution and presentation skills
·       Sets goals and works strategically and independently
·       Experience and success using digital marketing channels
·       Must be able to work collaboratively in partnership with other Bank team members. Partnering with Concierge Bankers a critical requirement
·       Provide account services to clients by receiving deposits and loan payments, cashing checks, issuing withdrawals, and generally executing standard teller duties
Cross-sell Bank products and services by answering inquiries, informing customers of new services and product promotions, ascertaining customers' needs, and directing customers to other Bank associates as needed
Open and close accounts and generally execute standard customer service representative duties
Comply with Bank operations and security procedures by participating in all dual-control functions
Open and close the Bank's office location in compliance with established hours of operation on a daily basis
Assist with other operational tasks as may be required by management
General:
Maintain customer confidence and protect Bank operations by keeping information confidential.
Contribute to team effort by accomplishing related results as needed.
Assist in community awareness events to increase Bank outreach and foster new business opportunities
Follow all Bank compliance and Bank procedures and processes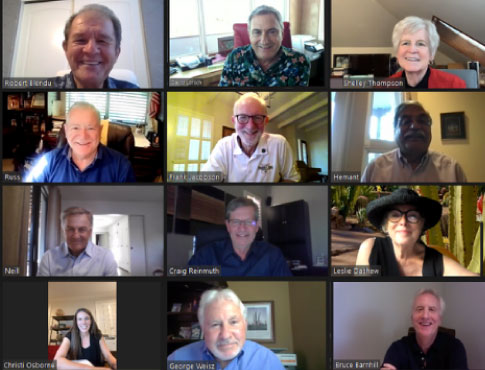 Get to know us.
Learn more about the smiling faces here to serve all your banking needs!