As a business owner, it's crucial to have ready access to funds that can help sustain and expand your business. One of the best ways to accomplish this is by obtaining a working capital loan or line of credit.
Introduction to Working Capital Loans
A working capital loan is a short-term loan that is designed to help businesses cover their day-to-day expenses. These loans are typically used to cover expenses like payroll, rent, and inventory. Working capital loans allow the business owner to spread out the repayment of certain expenses over a period of time and are a great option for businesses that need to cover certain expenses while waiting for payments to be received from their customers.
With our lending solutions and cutting-edge technology, we can decision and process Working Capital Loans quickly and efficiently!
Benefits of Working Capital Loans
Working capital loans offer several benefits to small businesses. For instance, they can help manage  cash flow more efficiently  by providing  the funds  needed to cover  expenses when they are due. This, in turn, can help avoid cash flow crunches that could negatively impact your business.
Understanding Lines of Credit
One type of working capital loan that may be beneficial is a line of credit. A line of credit is a loan that allows you to borrow funds more than one time up to a predetermined limit. The funds can be drawn from the line when needed and repaid when invoices are collected. Once repaid, the line remains available for the next draw. Lines of credit are great for businesses that need funds for a short time on an ongoing basis. For example, if you need to purchase inventory every month, a line of credit can provide you with the funds you need to do so. Additionally, lines of credit are often more flexible than traditional loans, meaning that you can borrow and repay funds multiple times as needed.
Click here to learn more about Lines of Credit. 
The Importance of Working with a Local Lender
Working with a local lender is important as they are often more familiar with the local economy and can provide quicker turnaround times, flexible terms and high quality personalized service. Most importantly, working with a local lender can help you build a long-term relationship with Bankers that understand your business and financial needs.
Types of Working Capital Loans
There are several types of small business loans that may suit your financial needs. These include:
Inventory financing
Receivables financing
General working capital
Each type of loan has its own benefits, so don't hesitate to give us a call and one of our lenders will help to find the one that best suits your current or long-term needs.
Preparing for a Working Capital Loan
Before you apply for a working capital loan, it will help to speed up the decision process if your prepared as follows:
Review your financials to ensure that you can afford to repay the loan.
Gather any necessary documentation, such as tax returns and financial statements.
Identify the purpose of the loan and how much you need to borrow.
By preparing ahead of time, you'll speed up the process toward getting your loan request approved.
A working capital loan or line of credit can be a great way to manage your business's finances and help it grow. By understanding the different types of loans available, preparing your business information ahead of time, and working with Scottsdale Community Bank, you will discover the benefits of developing a long-term relationship with a locally based financial institution with products and services designed to meet your business's financial needs.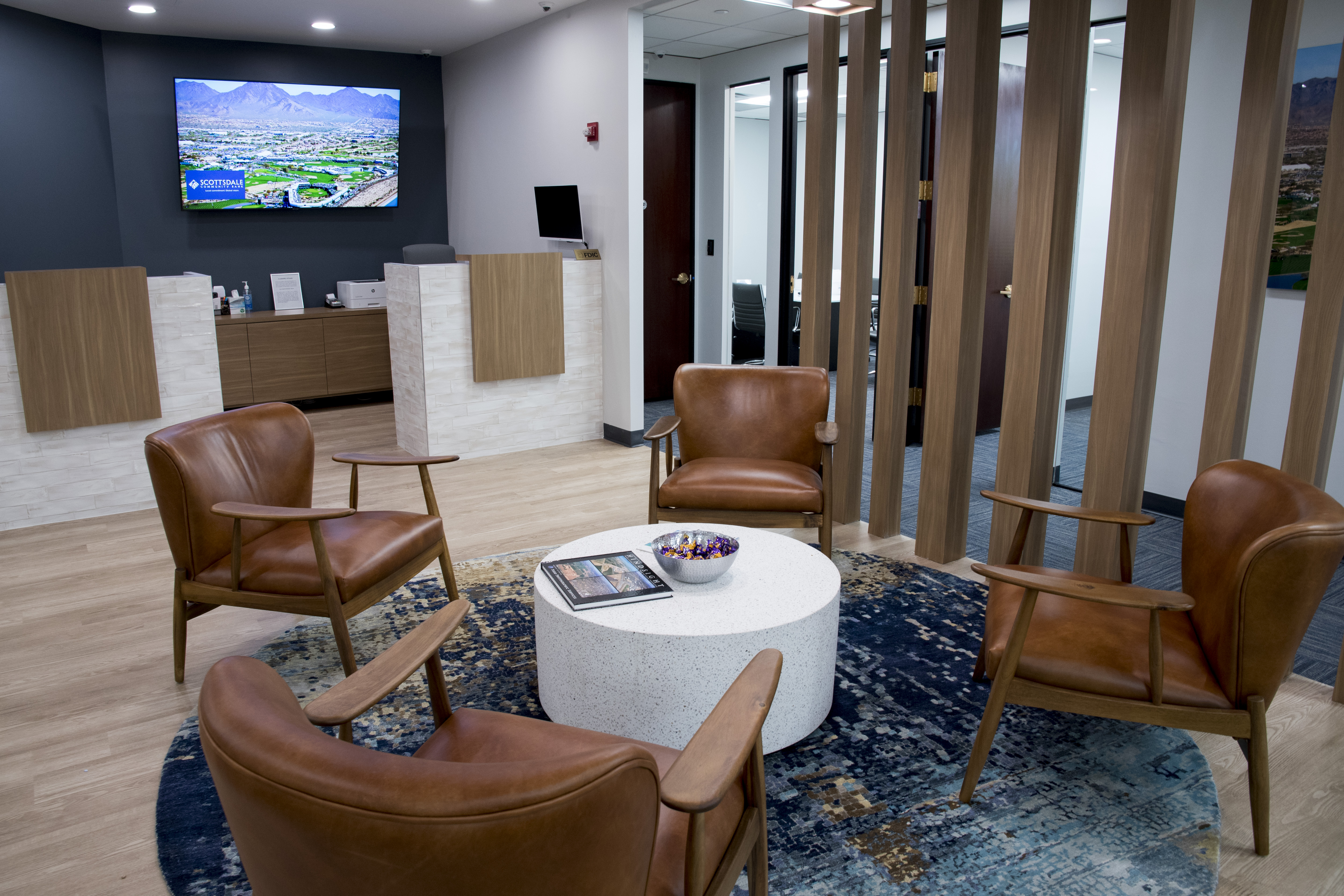 Looking for a great career opportunity?
Check out our job openings and learn more about a potential career with Scottsdale Community Bank. We'd love to meet you!