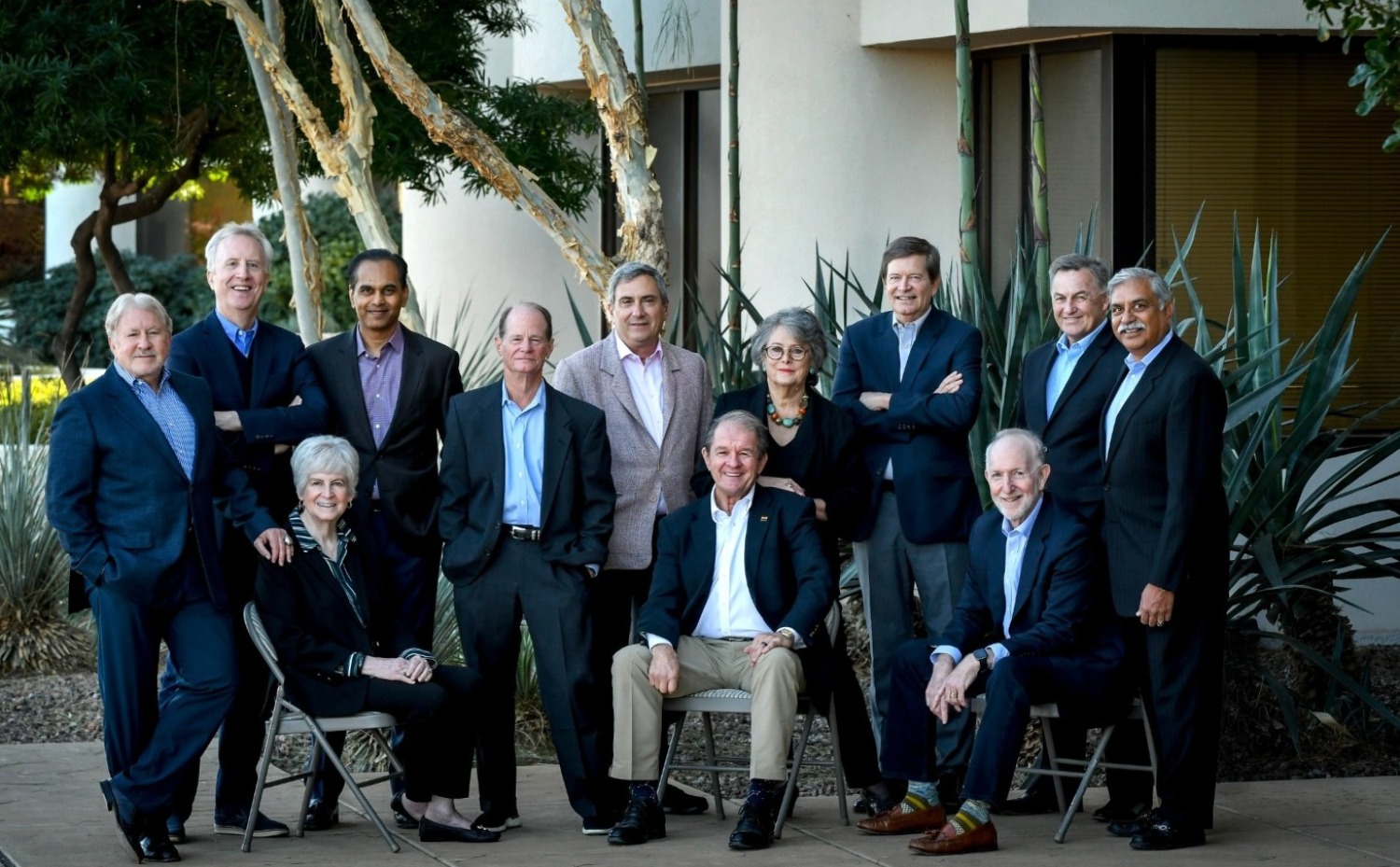 Meet the Board of Directors of
Scottsdale Community Bank 
George weisz - Chairman of the board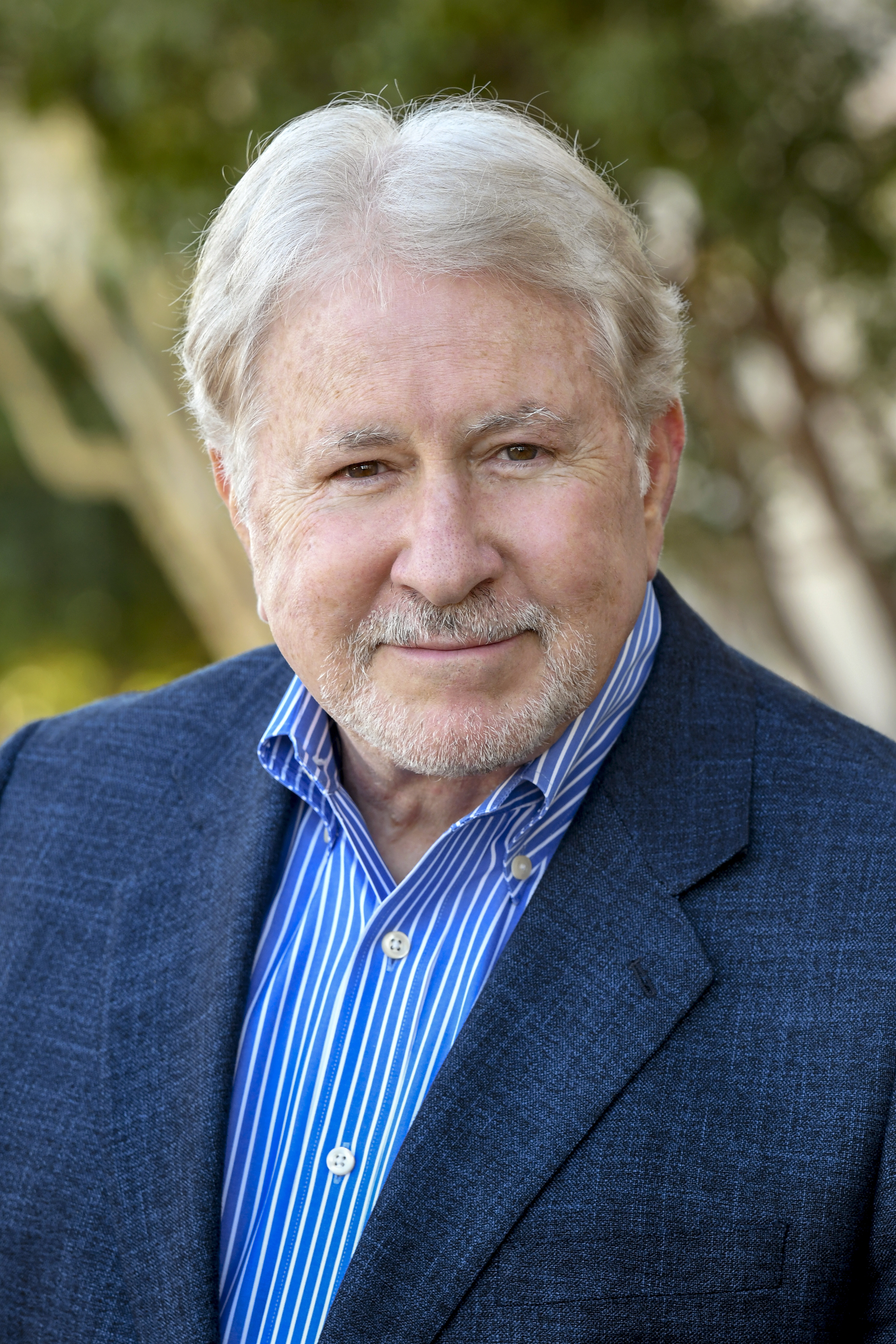 George Weisz has a unique, diverse, and honored background of business enterprise, public service, and community involvement.
On his very active business front, George is a co-owner of two minor league baseball teams, proud affiliates of the Arizona Diamondbacks, and a partner in Majerle's Sports Grill with former Phoenix Suns All-Star Dan Majerle. George is also a partner in a start-up technology firm dealing with superconductivity, and he has had interests in the film industry, bio-tech, and other ventures. He also serves as a government affairs consultant providing assistance to companies wishing to do business in Arizona and with government entities. In addition, George's father served for years on the Board of Directors of Harris Bank (now BMO Harris) in Chicago.
George's public service includes serving as a respected Member of the Arizona House of Representatives (during which George was named one of the ten most effective legislators in the state), Deputy Chief of Staff to one Governor and Senior Advisor to a second Governor, Senior Advisor to the Mayor of Phoenix, and Special Agent investigating organized crime and corruption for 4 Attorneys General. George also served on an award-winning team of investigative reporters from across the nation probing one of the most heinous murders of our time.
George's community work includes serving on the Boards of Directors of numerous charitable and civic organizations and being recognized with some of those organizations' highest awards. His extensive involvement includes being appointed by the Chief Justice of the Arizona Supreme Court to serve on the prestigious Arizona Judicial Council, fighting discrimination and bigotry through his work on the Anti-Defamation League Board (ADL), serving on the National Council of the American Israel Public Affairs Committee (AIPAC), serving as President of the 100 Club which provides resources for the families of fallen police officers and firefighters, serving on the Board of the Arizona Foundation for the Handicapped, being a member of the Governor's Commission on Adolescent Suicide, establishing the Grand Canyon State Games, helping expand the spirit and industry of baseball in Arizona through his service as a Charter Member of the Arizona Baseball Commission, City of Phoenix Baseball Committee, and Chairman of the Maricopa County Sports Authority. George was presented with a Humanitarian of the Year Award, Community Leadership Awards, Law Enforcement Honors, and was named a "Community Hero" by the United Way and given the honor of carrying the Olympic Torch for two Olympics.
George is married to a former top prosecutor who also served as Director of the Arizona Department of Homeland Security and Director of the Arizona Department of Liquor Licenses and Control. They have three wonderful daughters and two huge Irish Wolfhounds.
Hemant Patel - Vice Chair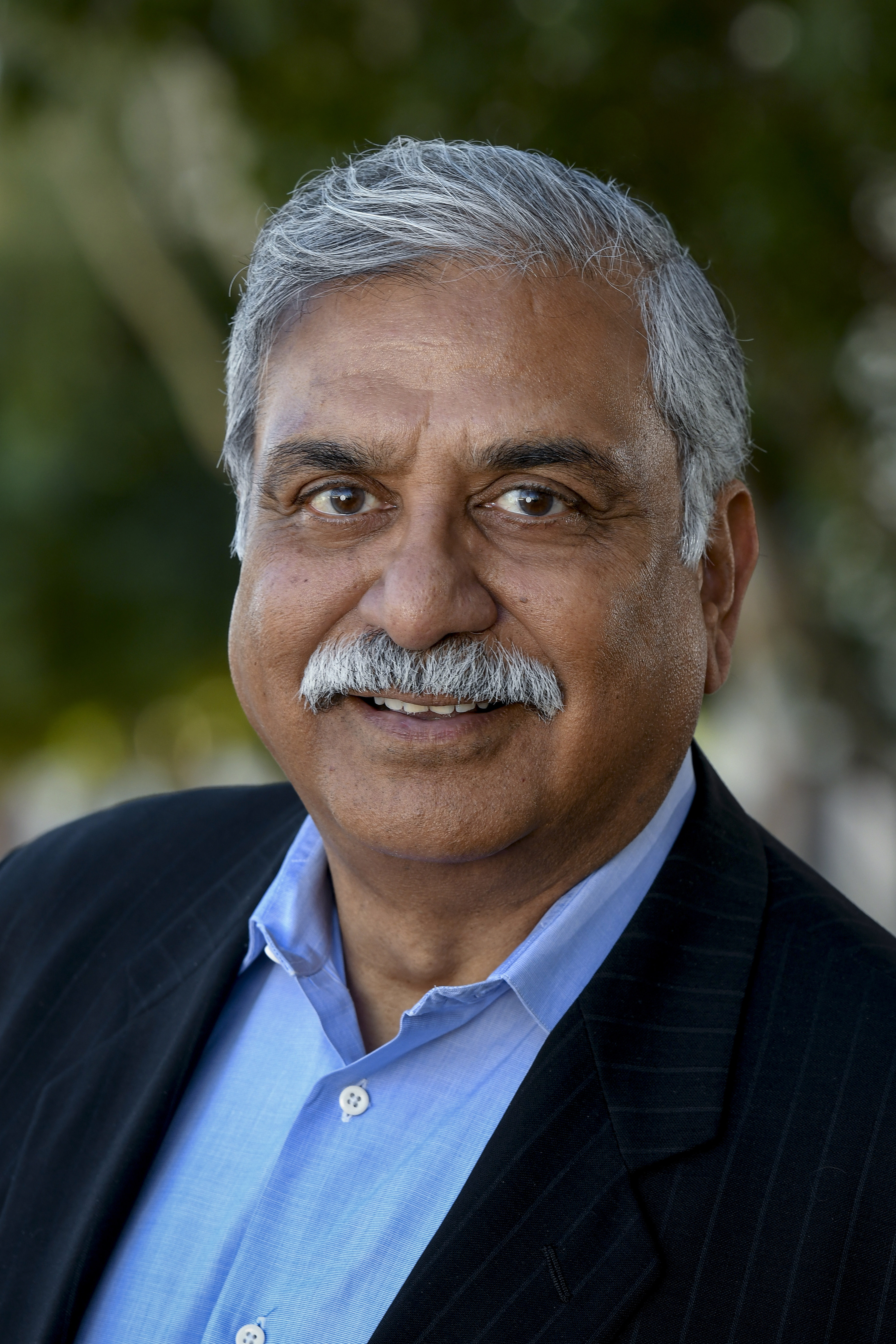 Hemant Patel has a diverse background that adds strength to any business group. His business track record includes being the sole founder of a consulting engineering company that provides program management, planning, design and construction management for infrastructure projects, which Hemant built into a regional organization with offices located in five states, over a fifteen year period. In 2006, Hemant sold his firm to an international company in order to open doors to overseas markets for the firm's expertise. Prior to starting his own firm, Hemant's professional experience included an international construction company, a public agency responsible for water and wastewater services for a large region of the United Kingdom and private consulting firms, where he gained expertise in project controls and organizational management.
Hemant currently serves as Founder and CEO of Akida LLC an energy management technology firm. He managed a technical team that developed patented technology in electrical energy management. Hemant led the team to develop applications of the technology to create IOT ready hardware that provides "Big-Data" to Cloud-based platforms for energy monitoring and management.
Born in Kenya, Hemant experienced first-hand the opportunities and hardships in a "third-world economy". He also spent nearly a decade in the UK where he received his Bachelor of Science with Honors from the University of Birmingham, England in Civil Engineering in 1979. He then immigrated to the United States to pursue his dreams of success. While building his career and starting a company, Hemant attended night classes at Arizona State University to earn his MBA in 1993.
Hemant is committed to his community and has served in many civic roles. He currently serves on the Flood Control District Advisory Board for Maricopa County and the Board of Trustees for BEMA, a non-profit organization that built a unique temple, which serves many different faiths in the East Indian community. Hemant and his wife, Vinta, are proud parents of two daughters, who are college graduates and pursuing their professional careers outside Arizona.
Hemant and his wife, live in Paradise Valley and with family living all over the country and the world, they travel extensively to maintain the close family bonds that they treasure. He also travels extensively to pursue global opportunities for his technology firm. In addition to traveling, Hemant enjoys spending time with his family and their very spoiled family pets, hiking and, as an avid car enthusiast, any automobile-related activity he can partake in.
bruce barnhill - vice chair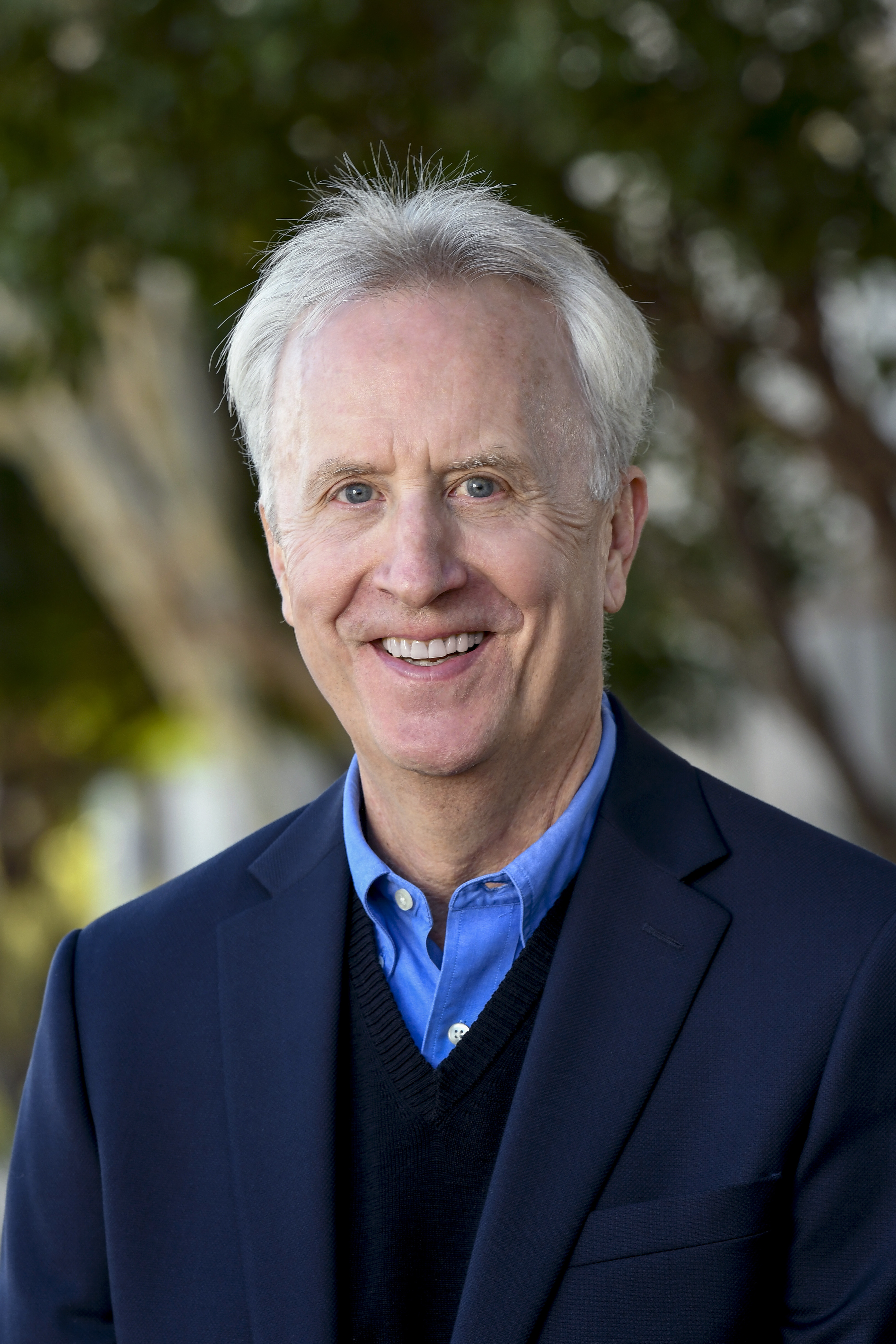 Bruce Barnhill recently retired from Northwest Airlines where he had worked for 33 years. His final position was General Manager – Arizona. Bruce's career included a long stretch in Northwest's International Division including a stint in England, where he was responsible for Eastern Europe, the Middle East and Africa. Bruce also spent time as a General Manager in Japan, Korea, China and the Philippines.
Domestically, Bruce's responsibilities were primarily operationally oriented and included time in Seattle, Minneapolis, Philadelphia, Spokane and Chicago.
Prior to Northwest, Bruce worked as a consultant at Booz, Allen & Hamilton and also spent a year with the Federal Aviation Administration.
Bruce earned a BA from Rollins College and an MPA from Southern Methodist University; a job transfer prevented completion of his MBA at Gonzaga University.
Bruce is committed to the local community, serving on the Board of Directors for Scottsdale Soccer Club for 12 years, including 6 years as the Club's President. This non-profit organization serves over 3,000 youth soccer players. Bruce also serves on the Board of Directors for the Arizona Youth Soccer Association. This board provides support and oversight for over 60 youth soccer clubs representing the entire state.
Bruce and his wife, Jisook, have two daughters. They have lived in Paradise Valley since 1999. Bruce and his wife both grew up on the international scene. Bruce's father was a career military officer and they lived extensively in the Middle East and Europe. Jisook's father was a career diplomat representing South Korea in Kenya, Switzerland, Nepal and the United States. Their extended family is stretched all over the globe and free time is often spent traveling to see them.
Shelley thompson - secretary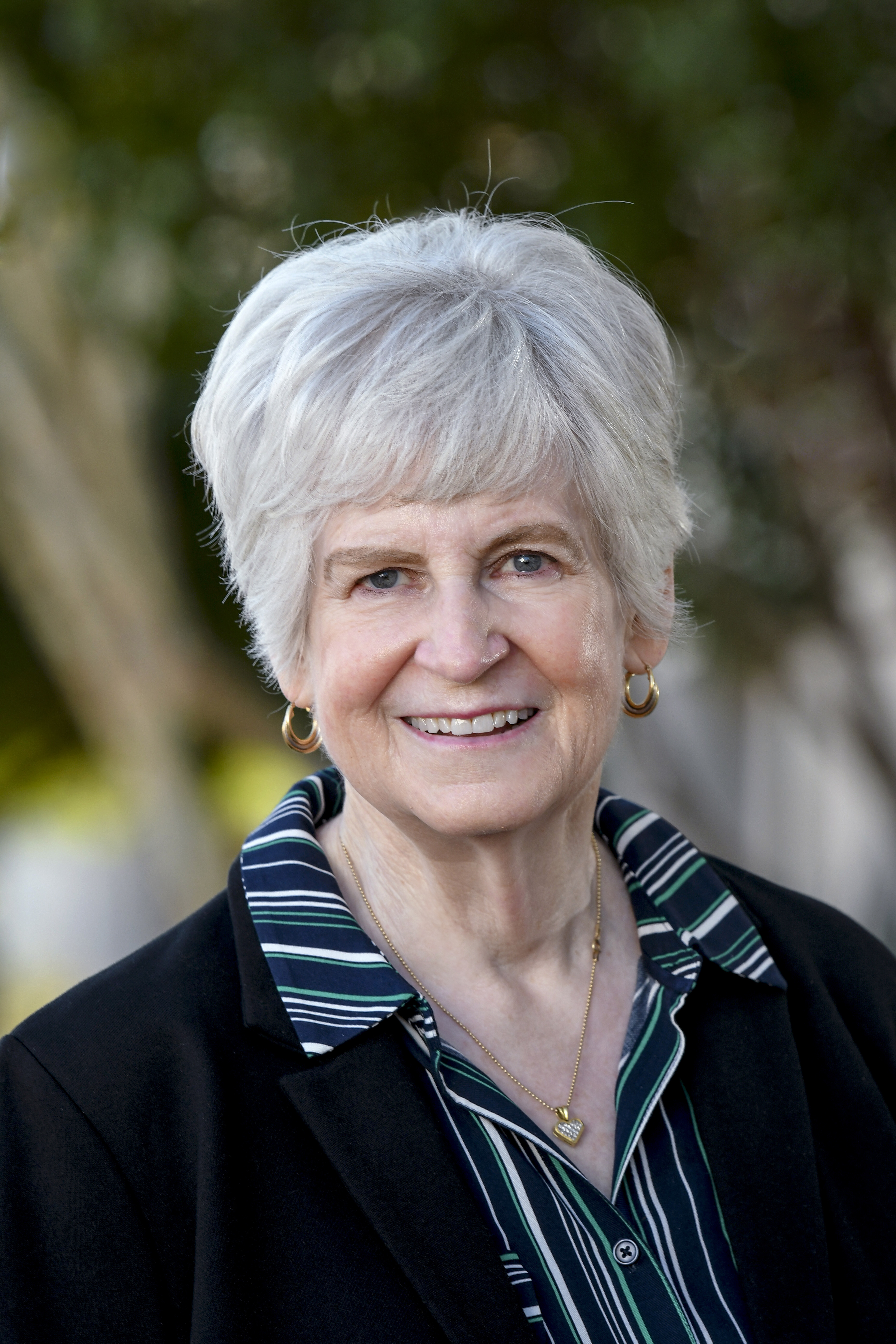 Shelley B. Thompson is an experienced attorney, wealth advisor, and banking executive. She is presently practicing law in the area of trusts and estates. Previously she worked at Bank of Hawaii, where she served as a Vice Chair, Chief Fiduciary Officer, member of the Managing Committee, and manager of the Investment Services Group. She was responsible for delivering trust, investment, private banking, and brokerage services to high net worth individuals and institutions.
Prior to Bank of Hawaii, Ms. Thompson served as a member of senior management and oversaw wealth management at a number of major banks, including Wells Fargo Bank, U.S. Bank and City National Bank. She has also served as a Trustee of the Lillian Disney Trust and as a director of a private trust company based in Jackson Hole, Wyoming.
Ms. Thompson is a member of the State Bar of California. She holds a law degree from the University of California, Hastings College of the Law, and a bachelor's degree from the University of California, Santa Barbara.
Active in the community, Ms. Thompson serves on the Boards of the Girl Scouts of Greater Los Angeles, the Pasadena Literary Alliance and the Organization of Women Executives. She has served as Chair of both the Hawaii Theatre Center and Child & Family Service, as well as Vice Chair of the Hawaiian Humane Society. She also served on the boards of numerous charitable organizations, including the University of San Diego, the Pasadena Humane Society, KCET Public Television, and both the Guthrie and Ordway Theaters.
craig reinmuth - treasurer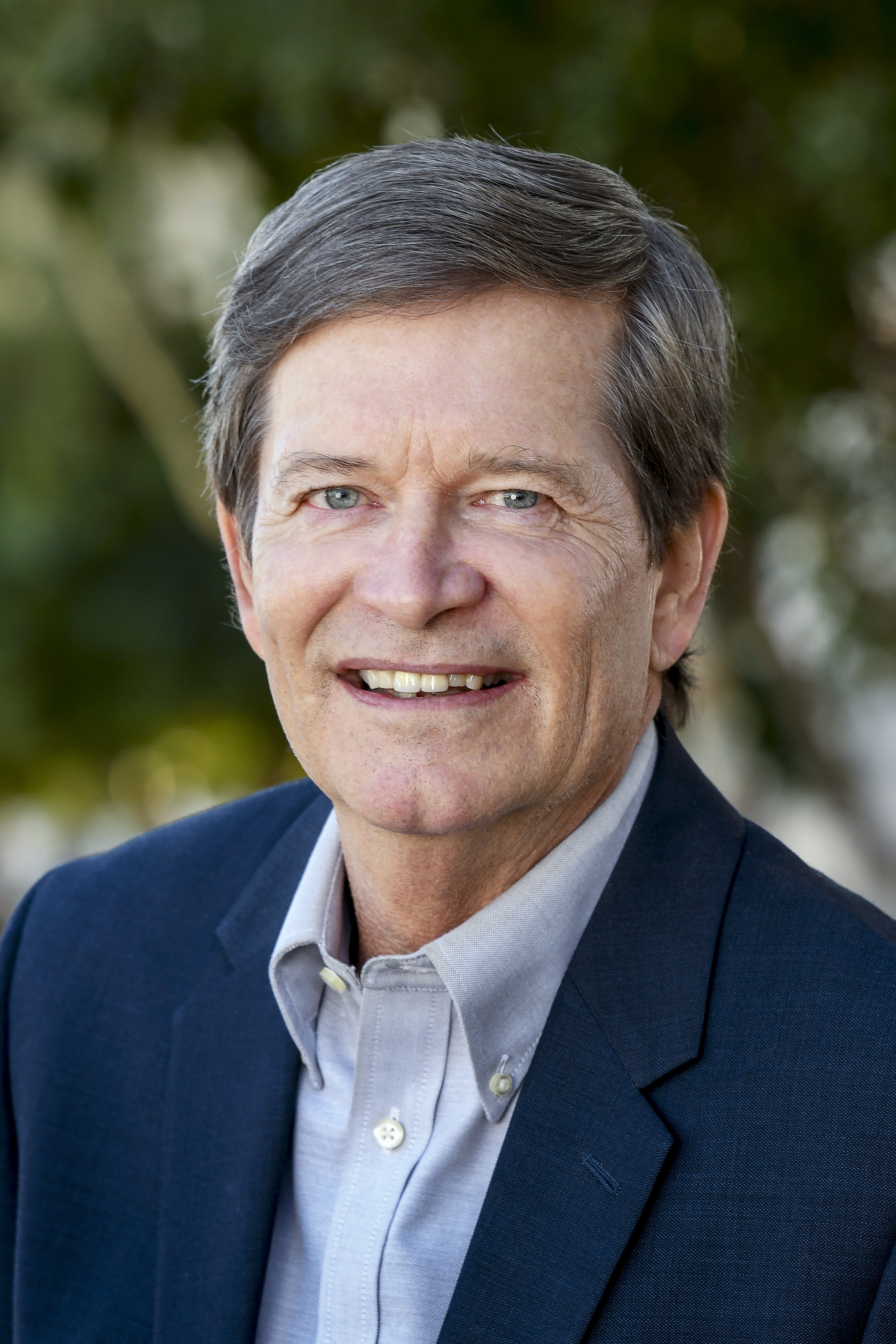 Craig Reinmuth, CPA/CFF/PFS, MST, EnCE is President of Expert Insights, P.C., a litigation support firm specializing in the computer forensics and forensic accounting. Craig founded Expert Insights in 1990, works with a majority of the major law firms in Phoenix and is a well-known speaker and article writer in his field. Craig particularly enjoys the expert witness testimony aspect of his work wherein he is able to bring facts and insights to judges and juries to assist them in upholding justice in the courtroom.
Craig's diversified prior experience includes Sr. Tax Manager with Price Waterhouse Coopers and Assistant to the Sr. Vice President of Finance and Regional Controller for Mercedes-Benz of North America, the importer of all automobiles into the U.S. market.
Craig's roots were in the Chicago area and his career has taken him to New York, California and now Phoenix where he plans to stay. Educationally, Craig has a BS in Accounting from Southern Illinois University and MS Degree in Taxation from DePaul University in Chicago. Professionally, Craig is a Certified Public Accountant, Certified in Financial Forensics and an EnCase Certified Examiner.
In his spare time, Craig enjoys nearly all sports, but in particular enjoys golf, skiing and volleyball.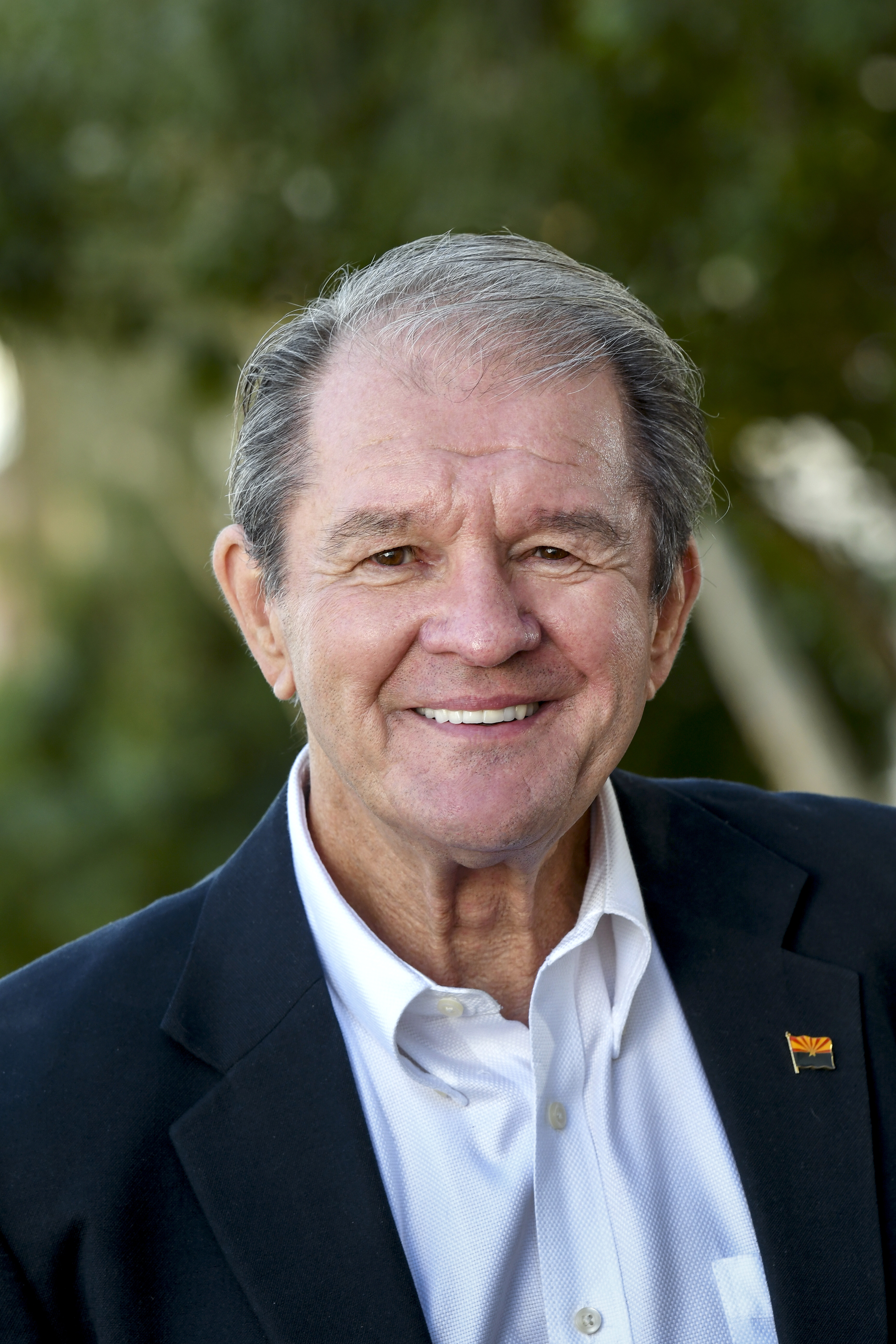 Robert Blendu was born in Gary, Indiana and served in the US Army as a Paratrooper in the 101st Airborne Division. Since then he has continued to be of service in the Arizona Senate and the Arizona House of Representatives serving in the following positions:
Three terms in the Arizona State Senate and is Past President Pro Tem
Two terms in the Arizona House of Representatives, serving as Majority Whip
Rules Committee Chairman, Senate
Rules Committee Member, Arizona House of Representatives
Commerce Committee Vice Chairman, Arizona House of Representatives and Senate
Natural Resources and Rural Affairs Committee Chairman, Senate
Banking and Insurance Committee, Arizona House of Representatives
Government Committee Vice Chairman, Arizona House of Representatives and Senate
Transportation Committee member, Senate
Senate Parliamentarian
House and Senate Ethics Committee member
Joint Legislative Audit Committee Chairman, Arizona House of Representatives and Senate
Additionally, he served on the Arizona Film Commission, Arizona Mexico Commission and he also served on the committee to set up the original Arizona Home Land Security Committee after 9/11.
He taught Bible study for 20 years. He speaks, reads and writes Spanish fluently, lives in the West Valley (since 1963) and is married to his wife Leslie.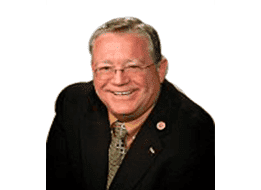 For the past four decades, Russ Jones has been the head of R.L. Jones Customs Brokers. During that time, the company has expanded and along with its sister companies dealing in warehousing, freight forwarding, logistics, property management, and insurance services, now has offices throughout California, Arizona, and Texas.
His activities have not been restricted to business interests. Additionally, he has been elected thrice to the Arizona State House of Representatives, bringing his special expertise on Customs and border issues, along with transportation, agriculture and educational concerns to the Capitol.
After leaving legislative office, he not only continued in his primary professional activities, but, along with his wife, Janet, has been awarded the prestigious Philanthropists of the Year Award for their untiring efforts to promote the arts and educational opportunities for all, contributions to the efforts of the Arizona Community Foundation of Yuma (ACF of Yuma.)
In addition to his local philanthropic activities, Mr. Jones sits on the Board of Directors for the U.S./Mexico Border Philanthropy Partnership Group, taking an active interest in matching the needs with the funding required to make dreams possible for those on both sides of the border. Also, he is the current Chairman of the Border Trade Alliance (BTA), promoting cooperation and understanding between the business communities in the U.S., Mexico and Canada, influencing public policy and private sector initiatives for same.
While sitting on the Board of Directors for the Arizona Power Authority, dealing with the water and power needs of Arizona, he still made time to spearhead the successful Yuma County JTED efforts, to establish a JTED to allow children and young adults to get the training and experience they need to make a meaningful contribution to their communities in the future.
Community development has been an ongoing endeavor with his participation in statewide, countywide and local economic development projects. Sitting on the Board of Directors for the Arizona / Mexico Commission (AMC) for more than thirty years, having been appointed by Governor Bruce Babbit and most recently being reappointed by Governor Doug Ducey, he has been an integral part of both state and international policymaking. He has sat on the Advisory Board for the Arizona Department of Commerce, the respective Boards of Directors for the Arizona International Development Authority, Grater Yuma Economic Development Corporation (GYEDC), San Luis Economic Development Commission, the Yuma and San Luis Chambers of Commerce, as well as his participation on issues dealing with the San Luis Ports of Entry and the development of the original and new Industrial Parks that service those ports. Additionally, he was a founding member of 1st Bank Yuma, a thriving community bank that has grown to serve the needs of local communities in Yuma, San Luis, and Nogales, Arizona.
As Army veteran and currently and currently an officer of the Civil Air Patrol, his attention to the welfare of his local community, whether it is a search and rescue mission, or being a founding member of the committee to incorporate the Town of San Luis, Arizona, and San Luis Rotary Club, a proud member of the NRA, or in his District Advisory position with the Boy Scouts of America, his devotion to the community is well known.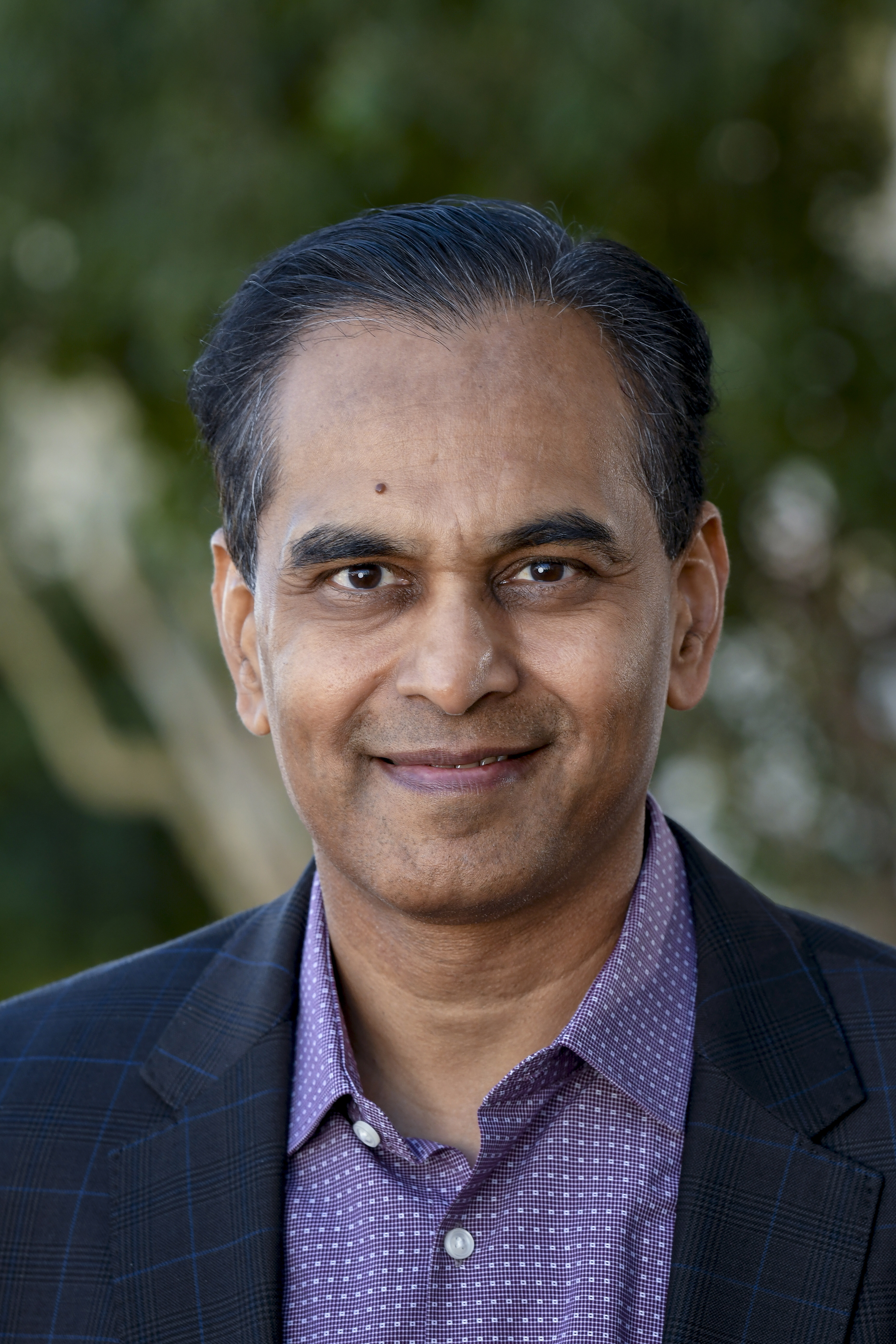 Dr. Ashesh Sanghvi has been a practicing Gastroenterologist after finishing his training in 1998; moving to Yuma, in southwest Arizona to join a young Gastroenterology practice in order to be close to his extended family in Southern California. Over the next 16 years he worked tirelessly to help the practice grow substantially providing state of art full spectrum Gastroenterology and Hepatology services in Southwest Arizona. The practice grew from 3 employees when he joined, to around 40, integrating different aspects of the practice under one roof including opening the first free standing physician owned and operated surgery center in the desert Southwest.
Ashesh grew up in India and graduated from B.J. Medical College, Ahmedabad in 1990. He then completed his training in Internal Medicine at The Cleveland Clinic Foundation, Cleveland, OH. He subsequently did his Gastroenterology & Hepatology training at Cook County Hospital/Rush University Medical Center, Chicago; with further advanced Gastroenterology training at the University of Chicago.
Over the years he served as Vice Chairman, then Chairman of Dept. of Medicine, Yuma Regional Medical Center. He has served as a member of the Physician Quality committee, Yuma Regional Medical Center. He also works as an outside medical consultant for the Arizona Medical Board.
After his wife, Alpa and their two children moved to Paradise Valley in 2005 for better educational opportunities, he embarked on a weekly commute between the two cities till May 2014 continuing his practice in Yuma. When the opportunity to join a very dynamic, progressive, highly talented group of physicians at Arizona Center for Digestive Health, providing a tertiary care level care in southeast valley presented; he was very excited to take that position and continue his passion of Gastroenterology in his own 'backyard'. Currently, his son is attending college on the east coast and daughter is finishing high school. He loves to mountain bike on weekends and hike as much as possible.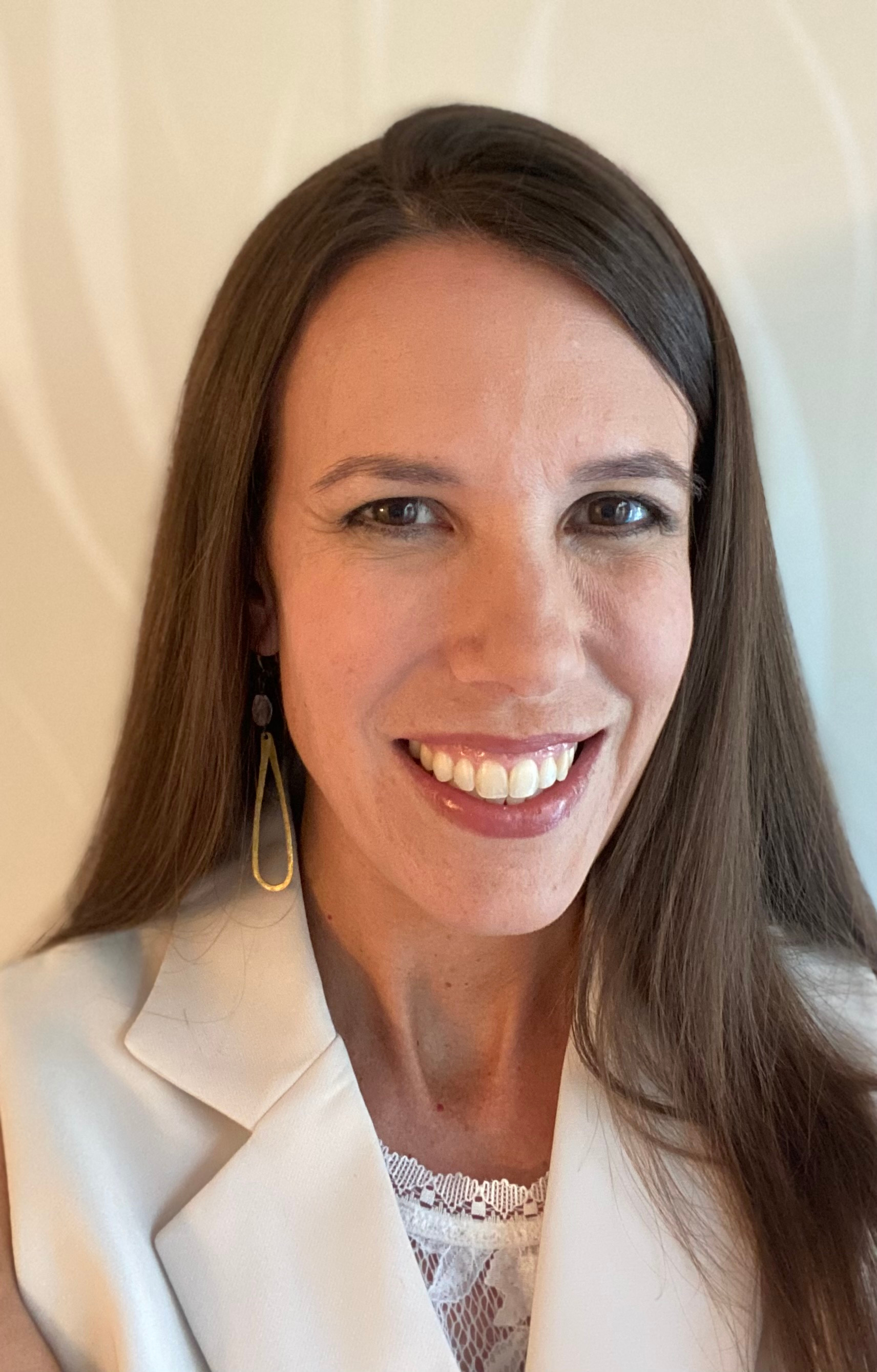 A serial entrepreneur, Christi Osborne began her career as the co-founder of MedStar Recruiting in 2003 and successfully recruited physicians into private practices across America for over ten years.  In addition, Christi has co-founded and/or served as Marketing Director for multiple startup medical clinics including Prestige Urgent Care, Prestige Regenerative Medicine, and US Cryotherapy of Redding, California.  Her operational skills include management information systems, staff training and development, and marketing.  Christi is a gifted communicator, administrator and leader with technical skills in website development, social media advertising and customer relation management software. 
Educationally, Christi graduated from the University of Texas in Austin, Summa Cum Laude, with bachelor's degrees in Plan II Honors and Linguistics in 2001. She has studied Spanish and Mandarin Chinese, having lived in China in 2009 while helping to launch a medical consulting firm along with her husband, a family medicine physician. 
Christi has been the recipient of numerous awards for public speaking and theater from the Texas Forensic Association as well as the National Forensic League, including a National Championship for Prose Interpretation.  She also received state and national recognition from the Veterans of Foreign Wars Voice of Democracy program for her original oratory, which led to an invitation to the American Academy of Achievement's annual International Achievement Summit.
Christi's passions include community, entrepreneurship, and small business, and she is excited to serve on the board of Scottsdale Community Bank to see the combination of these interests at work and to empower other small business owners to achieve their goals.  She and her husband Jon first came to visit Arizona (Jon's birthplace) in 2002 and fell in love with the community of Scottsdale, and they make visits to the area from their home in Texas.  Outside of work, Christi loves being a mom to their three children, involvement with her church, and mentoring women.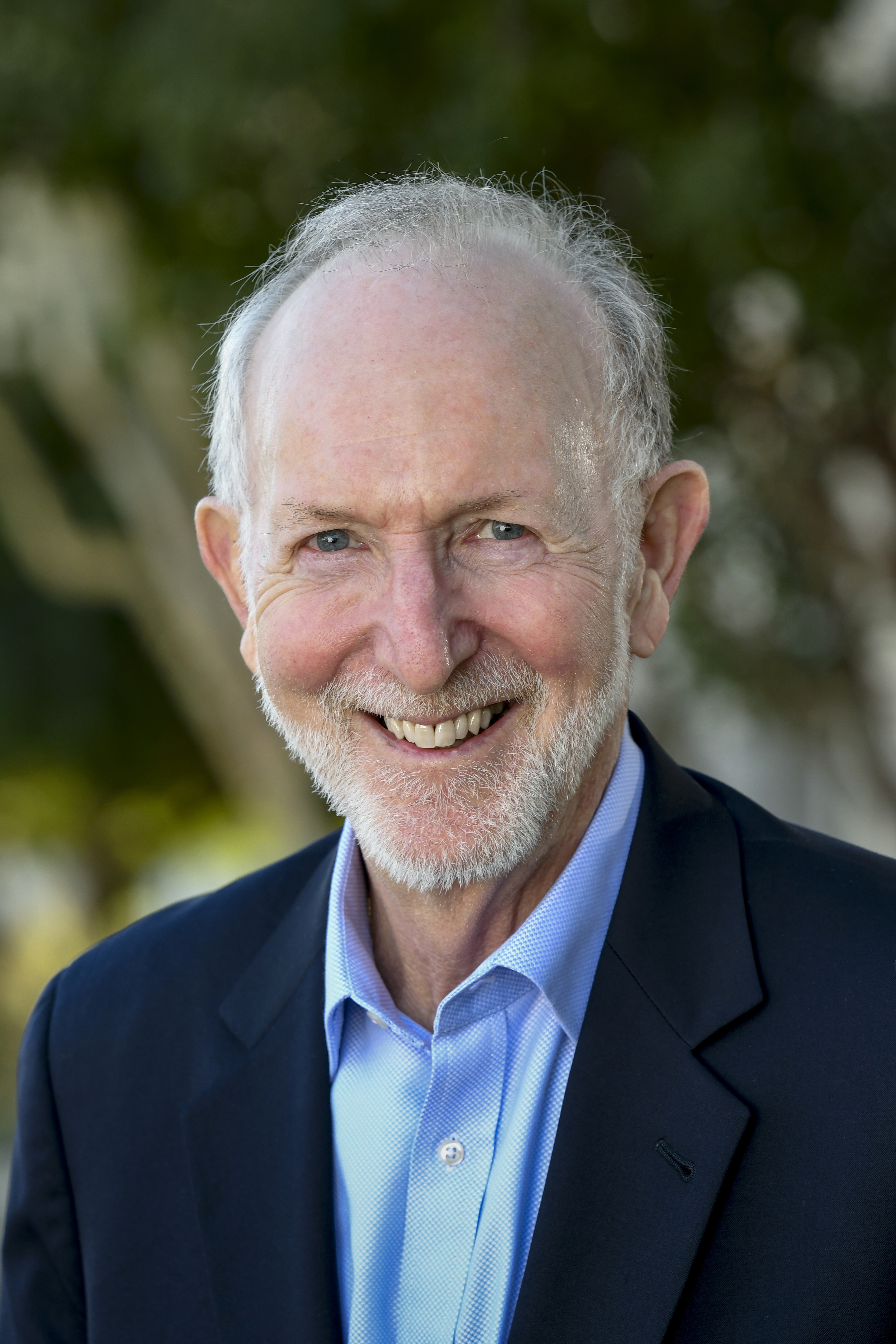 Frank Jacobson is retired after more than 45 years of experience in management, fund raising, communications, strategic planning, public affairs, working with boards, and public officials. 
Before his retirement at the end of June 2018, Frank served as Vice President of Philanthropic Services at Jewish Family & Children's Service in Phoenix. In his nine years with one of Arizona's largest nonprofit behavioral health social services, and primary medical care agencies, Frank led a team that increased annual fundraising from $1.6 million in 2010 to nearly $2.8 million in 2017. Also, during his tenure, legacy commitments increased from 11 donors to nearly 100 donors. 
From 1987 – 2006, Frank served as founding President and Chief Executive Officer of the Scottsdale Cultural Council (now Scottsdale Arts). Scottsdale Arts is a nonprofit organization contracted by the City of Scottsdale to program and manage the city's cultural affairs, the Scottsdale Center for the Performing Arts, the Scottsdale Museum of Contemporary Art (SMoCA), and the Scottsdale Public Art Program. 
During Mr. Jacobson's tenure the Cultural Council's annual budget grew from $3.2 million in its first year to over $12 million; he led a $9.6 million capital and endowment campaign for SMoCA's opening in 1999; and in 2004, he guided the Cultural Council as they negotiated a lease with the Scottsdale Galleria and renovated a former IMAX theater into a 324-seat live performing space in downtown. Under Mr. Jacobson's leadership the locally and nationally honored Scottsdale Public Art Program commissioned more than fifty public artworks including a large-scale bas-relief by Carolyn Braaksma along five miles of the Pima Freeway and the skyspace installation Knight Rise by internationally celebrated earth and light artist James Turrell located at SMoCA. 
Frank serves on the Board of Directors and is the immediate Past President of the Congregation Of Tzion; served as the Advisory Committee Chair for the Jewish Population Study conducted by Arizona State University in 2019; and, is a Scottsdale Charro serving on the Charros Foundation Development Committee.
Married over 50 years to Stephanie Jacobson, the Jacobsons have two sons, a daughter, and six grandchildren all in Arizona.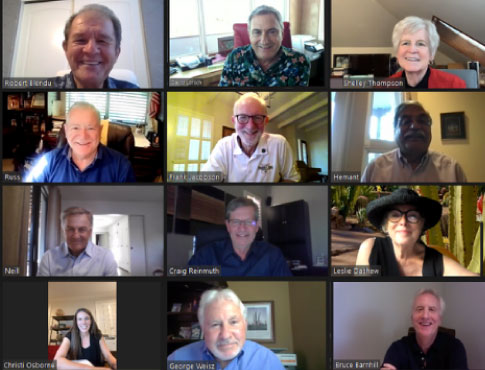 We believe the future of Scottsdale starts with us.
Community isn't just an idea. It's a commitment. See how we are actively engaging in the health and growth of our city.