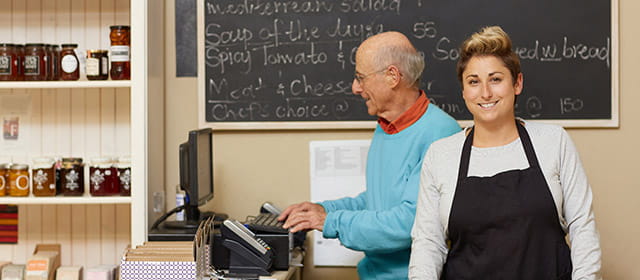 Serving small business is part of Scottsdale Community Bank's (in organization) DNA. Many of the banks founders own small businesses and have helped to create a greater awareness of the particular needs of the small business community. We endeavor to be a part of your team and guide you through the maze of often-conflicting financial requirements that small businesses face.
We understand that each business is unique and we will take the time to understand your business and its metrics. Above all, our definition of small business fits your reality – we want to serve the small professional practice and the sole practitioner.
We know that the small business owner is challenged with way too many tasks every day and cannot be burdened with inordinate amounts of paperwork by their bank.
We appreciate that you already spend your weekends on business operations and you do not have a "department" that you can delegate to for the bank's paperwork!
We aim to form a long lasting relationship with our small business-owner clients and contribute in the success of the business by helping with timely advice on what is necessary to build a creditworthy financial footprint and common pitfalls and misconceptions in availability of credit and other financial services.
As a locally owned and managed bank we will be accessible to the small business-owner and we will provide answers in a timely manner and will not waste your time with needless paperwork. We will serve as problem solvers and help the small business-owner with guidance on how to meet their financial needs.
---
GO TO BANKING SERVICES: PERSONAL | FAMILY BUSINESS | NON-PROFIT