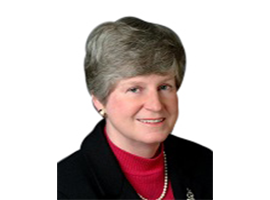 SHELLEY THOMPSON
Secretary
Shelley B. Thompson is an experienced attorney, wealth advisor, and banking executive. She is presently practicing law in the area of trusts and estates. Previously she worked at Bank of Hawaii, where she served as a Vice Chair, Chief Fiduciary Officer, member of the Managing Committee, and manager of the Investment Services Group. She was responsible for delivering trust, investment, private banking, and brokerage services to high net worth individuals and institutions.
Prior to Bank of Hawaii, Ms. Thompson served as a member of senior management and oversaw wealth management at a number of major banks, including Wells Fargo Bank, U.S. Bank and City National Bank. She has also served as a Trustee of the Lillian Disney Trust and as a director of a private trust company based in Jackson Hole, Wyoming.
Ms. Thompson is a member of the State Bar of California. She holds a law degree from the University of California, Hastings College of the Law, and a bachelor's degree from the University of California, Santa Barbra.
Active in the community, Ms. Thompson serves on the Boards of the Girl Scouts of Greater Los Angeles, the Pasadena Literary Alliance and the Organization of Women Executives. She has served as Chair of both the Hawaii Theatre Center and Child & Family Service, as well as Vice Chair of the Hawaiian Humane Society. She also served on the boards of numerous charitable organizations, including the University of San Diego, the Pasadena Humane Society, KCET Public Television, and both the Guthrie and Ordway Theaters.
---