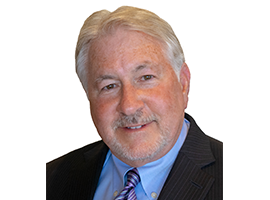 GEORGE WEISZ
Chairman of the Board
GEORGE WEISZ has a unique, diverse, and honored background of business enterprise, public service, and community involvement.
On his very active business front, George is a co-owner of two minor league baseball teams, proud affiliates of the Arizona Diamondbacks, and a partner in Majerle's Sports Grill with former Phoenix Suns All-Star Dan Majerle. George is also a partner in a start-up technology firm dealing with superconductivity, and he has had interests in the film industry, bio-tech, and other ventures. He also serves as a government affairs consultant providing assistance to companies wishing to do business in Arizona and with government entities. In addition, George's father served for years on the Board of Directors of Harris Bank (now BMO Harris) in Chicago.
George's public service includes serving as a respected Member of the Arizona House of Representatives (during which George was named one of the ten most effective legislators in the state), Deputy Chief of Staff to one Governor and Senior Advisor to a second Governor, Senior Advisor to the Mayor of Phoenix, and Special Agent investigating organized crime and corruption for 4 Attorneys General. George also served on an award-winning team of investigative reporters from across the nation probing one of the most heinous murders of our time.
George's community work includes serving on the Boards of Directors of numerous charitable and civic organizations and being recognized with some of those organizations' highest awards. His extensive involvement includes being appointed by the Chief Justice of the Arizona Supreme Court to serve on the prestigious Arizona Judicial Council, fighting discrimination and bigotry through his work on the Anti-Defamation League Board (ADL), serving on the National Council of the American Israel Public Affairs Committee (AIPAC), serving as President of the 100 Club which provides resources for the families of fallen police officers and firefighters, serving on the Board of the Arizona Foundation for the Handicapped, being a member of the Governor's Commission on Adolescent Suicide, establishing the Grand Canyon State Games, helping expand the spirit and industry of baseball in Arizona through his service as a Charter Member of the Arizona Baseball Commission, City of Phoenix Baseball Committee, and Chairman of the Maricopa County Sports Authority. George was presented with a Humanitarian of the Year Award, Community Leadership Awards, Law Enforcement Honors, and was named a "Community Hero" by the United Way and given the honor of carrying the Olympic Torch for two Olympics.
George is married to a former top prosecutor who also served as Director of the Arizona Department of Homeland Security and Director of the Arizona Department of Liquor Licenses and Control. They have three wonderful daughters and two huge Irish Wolfhounds.
---