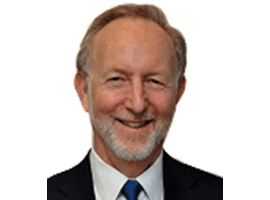 FRANK JACOBSON
Director
Frank Jacobson is retired after more than 45 years of experience in management, fund raising, communications, strategic planning, public affairs, working with boards, and public officials.
Before his retirement at the end of June 2018, Frank served as Vice President of Philanthropic Services at Jewish Family & Children's Service in Phoenix. In his nine years with one of Arizona's largest nonprofit behavioral health social services, and primary medical care agencies, Frank led a team that increased annual fundraising from $1.6 million in 2010 to nearly $2.8 million in 2017. Also, during his tenure, legacy commitments increased from 11 donors to nearly 100 donors.
From 1987 – 2006, Frank served as founding President and Chief Executive Officer of the Scottsdale Cultural Council (now Scottsdale Arts). Scottsdale Arts is a nonprofit organization contracted by the City of Scottsdale to program and manage the city's cultural affairs, the Scottsdale Center for the Performing Arts, the Scottsdale Museum of Contemporary Art (SMoCA), and the Scottsdale Public Art Program.
During Mr. Jacobson's tenure the Cultural Council's annual budget grew from $3.2 million in its first year to over $12 million; he led a $9.6 million capital and endowment campaign for SMoCA's opening in 1999; and in 2004, he guided the Cultural Council as they negotiated a lease with the Scottsdale Galleria and renovated a former IMAX theater into a 324-seat live performing space in downtown. Under Mr. Jacobson's leadership the locally and nationally honored Scottsdale Public Art Program commissioned more than fifty public artworks including a large-scale bas-relief by Carolyn Braaksma along five miles of the Pima Freeway and the skyspace installation Knight Rise by internationally celebrated earth and light artist James Turrell located at SMoCA.
Today, Frank spends time volunteering at his synagogue, Congregation Or Tzion where he is Administrative Vice President of the Board of Directors; and, serves as the Advisory Committee Chair for the Jewish Population Study conducted by Arizona State University. Also, a Scottsdale Charro, Frank is on the Charros Foundation Development Committee.
Married 50 years in July 2020 to Stephanie Jacobson, the Jacobsons have two sons, a daughter and five grandchildren all living in Arizona.