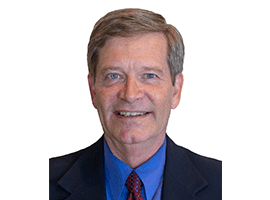 CRAIG REINMUTH
Treasurer
Craig Reinmuth, CPA/CFF/PFS, MST, EnCE is President of Expert Insights, P.C., a litigation support firm specializing in the computer forensics and forensic accounting. Craig founded Expert Insights in 1990, works with a majority of the major law firms in Phoenix and is a well-known speaker and article writer in his field. Craig particularly enjoys the expert witness testimony aspect of his work wherein he is able to bring facts and insights to judges and juries to assist them in upholding justice in the courtroom.
Craig's diversified prior experience includes Sr. Tax Manager with Price Waterhouse Coopers and Assistant to the Sr. Vice President of Finance and Regional Controller for Mercedes-Benz of North America, the importer of all automobiles into the U.S. market.
Craig's roots were in the Chicago area and his career has taken him to New York, California and now Phoenix where he plans to stay. Educationally, Craig has a BS in Accounting from Southern Illinois University and MS Degree in Taxation from DePaul University in Chicago. Professionally, Craig is a Certified Public Accountant, Certified in Financial Forensics and an EnCase Certified Examiner.
In his spare time, Craig enjoys nearly all sports, but in particular enjoys golf, skiing and volleyball.
---