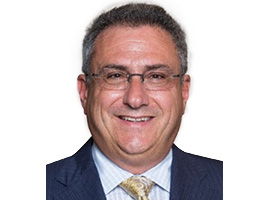 DAVID B. LORSCH
Director
David Lorsch is a veteran of the Consumer Electronics Industry, entering the industry when he was 15 years old. He possesses a bachelor's degree in business from Arizona State University. David has had a remarkably successful business career. He was Sales Manager of The Markman Company at the young age of 24. He formed DBL Distributing Inc in 1989, taking sales from Zero to $325,000,000. David sold DBL in 2007.
David has received numerous awards of local and national recognition. His most prestigious award was his 2016 induction into the "Consumer Technology Hall of Fame". He was also recognized by Arizona State University's W.P. Carey School of Business Spirit of Enterprise Award for "Family Business" in 2004. David's Company, DBL Distributing was also recognized on the "Inc 500" in 2006. Other Awards and Recognition include: the Phoenix Business Journal's "Arizona Corporate Excellence Award" in 2002, 2003, 2004, 2005 and 2006; Arthur Andersen's "Arizona Private 100" in 2000 and 2001; "Ernst & Young Entrepreneur of the Year Finalist" in 1998, 1999, 2000, 2002; and the Anti-Defamation League's "American Heritage Award" in 2003. David also possesses a bachelor's degree in business from Arizona State University.
David currently serves as a Governor for The Boys and Girls Club of Scottsdale (2008 to present) and serves on two boards for the Consumer Electronics Association (2000 to present). David also serves as a "Mentor" for the Consumer Technology Small Business Council and he is a former member of the Consumer Technology Association's "Board of Industry Leaders".
David and his wife Cindy have also actively supported the local Phoenix and Scottsdale communities. During their time at DBL Distributing, they raised, via 6 Charity Events, more than $750,000 which was donated to the Boys and Girls Club of Scottsdale and the Jewish Family & Children's Service of Greater Phoenix. David continues to be committed to helping his community and giving back some of the prosperity he has enjoyed.
David believes the 4 keys to doing business; Have a Fair Price, a Good Product, Give Great Service and When You Have a Problem, "Solve the Problem"!