Phoenix Business Journal Story - Oct 5, 2020
01-Nov-2020
FDIC gives tentative approval to new Scottsdale bank
Oct 5, 2020, 8:45am MST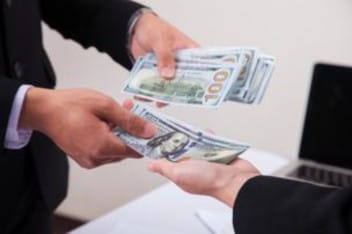 Scottsdale Community Bank, which intends to focus on business lending, filed its application with the Federal Deposit Insurance Corp. in 2019 after receiving approval from the Arizona Department of Financial Institutions to be "in organization" back in May 2018. That means the bank's board can raise capital by selling shares as it moves toward approval to file a charter application with both federal and state authorities, thanks to an Arizona law passed in 2015.
George Weisz, chairman of the Scottsdale bank, said he's about halfway through raising $16 million in capital that would allow the bank to go into business. He said he is targeting being able to open in the first quarter of 2021.
"Arizona law is different from other states in that it allows you to raise funds before being approved by the FDIC," Weisz said. "All those funds we put in escrow. We can't touch those funds. If for some reason we were not to open, those funds would go back to the investors with interest."
When the FDIC grants conditional approval that means the bank's application is approved subject to certain conditions, such as completing the financing that needs to be met before being allowed to open.
"Our capital amount raised to date is based on both investments received and committed investments," Weisz said. "We also have a number of prospective investors who wanted to wait until we had the conditional approval. With that approval in hand, we believe we are now in the home stretch."
There is a list of 21 conditions that need to be met, said Neill LeCorgne, who was hired as president of Scottsdale Community Bank in November 2018.
Once those conditions are met, the FDIC would issue a certificate of insurance, leading to a state charter from the state of Arizona. Weisz said its goal is to focus on providing loans to small and medium-sized businesses.
Arizona currently has 10 homegrown community banks, and hasn't had a new one, known in the industry as a "de novo," formed in the last 12 years. By contrast, Texas has more than 300 community banks headquartered in the state.
Paul Hickman, president of the Arizona Bankers Association, said Scottsdale Community Bank is a welcome addition.
"We have been anticipating a new community bank for quite some time in Arizona, and George Weisz has put together an exceptional team to positively add to the financial landscape," Hickman said.
Dan Bass, Houston-based managing director of Performance Trust Capital Partners investment banking firm, said the FDIC's conditional approval speaks to the void of community banks in metro Phoenix. "It is impressive, given the current low interest rate environment and how low public banks are trading to be able to find investors and get FDIC approval," Bass said.
Targeting tech investors
Meanwhile, two other Arizona banks that have been trying to move forward since filing initial paperwork with the Arizona Department of Financial Institutions have not made as much progress as Scottsdale Community Bank.
Gainey Business Bank, which received approval from the Arizona Department of Financial Institutions to be in organization in June 2018, is attempting to raise between $15 million and $20 million and is getting close, said Jim Unruh, chairman of the board.
"We are making progress despite the limitations that the pandemic imposes," he said. "We have not yet applied for FDIC approval but expect to in the next couple of months. If we need more time with the fundraising, we will file for an extension. We have done that in the past, and I do not anticipate any difficulty as we continue to make progress. The need for more community banks in the metro Phoenix area is very clear."
Ray Lipman, chairman of the board for Ocotillo Bank, the other Valley community bank in formation, is attempting to raise $15 million. In April, Chandler-based Ocotillo changed its name from Discovery Business Bank, which had applied for "in organization" status from the Arizona Department of Financial Institutions on Nov. 21, 2019, Lipman said.
While Covid-19 also slowed down fundraising efforts, Lipman said he's confident the fledgling bank can reach its goal.
"What I'm doing now is talking on the phone with high net worth individuals in the tech industries," Lipman said. "What I'm finding is these individuals are very bullish on Arizona. We are finding there are a lot of large investors that are very serious about the Arizona marketplace."
Robert Homco, who had founded Valley Commerce Bank and Pinnacle Bank and sold both of them before joining Ocotillo Bank in August 2019 as president and CEO, said he filed for an extension in May to give him more time to raise money. If he doesn't raise the funds by Dec. 31, he said he could request another extension.
"Covid is a legitimate reason to file to get extended," Homco said.
Weisz said even without Covid, starting a bank is not an easy, quick process.
"Due to the lengthy time it takes to prepare to organize and file a bank application and then the time that the FDIC and state of Arizona take to fully examine and thoroughly scrutinize the application, Scottsdale Community Bank received six extensions as it proceeded along the long path to obtaining the conditional approval," Weisz said.
Angela Gonzales
Senior Reporter
Phoenix Business Journal