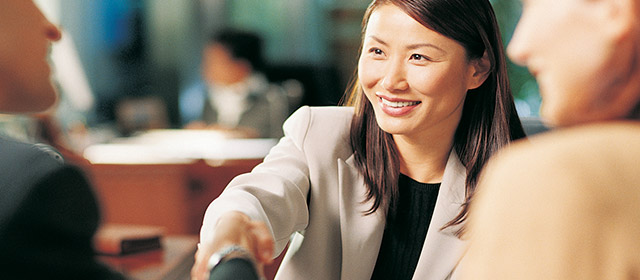 While 90% of all businesses in the US are family owned, there are few banks that recognize and address the special issues that families in business must deal with in order to be successful. These issues include:
Balancing business and family financial priorities and goals on an ongoing basis
Confusion over which role you are playing at any time: father, owner or president!
Impact of the business on the family's financial and emotional well-being
Balancing current financial demands vs. retirement needs in the future
Challenges of working together with siblings and cousins whose abilities and commitment may not match yours
Kids sometimes feeling like the business is more important to mom and dad than they are
Worrying about how to be fair to the kids who work in the business and those who do not
Family conflict that impacts the operations of the business
Concerns about succession in management and ownership
While most new job creation occurs in family businesses, traditional banking has not provided the understanding and support these businesses need in order to grow.
We understand you…..and your needs. We are here to help you, and our community, succeed.
We can, and will, offer you and your family the specialized knowledge and support you need including:
Bankers who understand the challenges that you and your family face
Comprehensive banking services for your business and your family
Specialized seminars and workshops on family business issues
Come and see how we can help you and your family!
---
GO TO BANKING SERVICES: PERSONAL | SMALL BUSINESS | NON-PROFIT